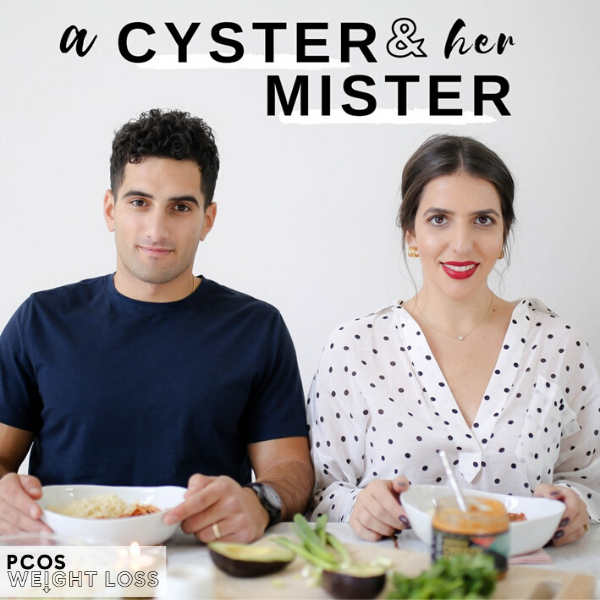 What is the first step in going gluten & dairy free for PCOS? Should I cut out dairy or gluten first? This episode is a great guide for any Cyster thinking of going gluten & dairy free!
We give you the perfect tips on how to start with one meal at a time and highlight different ingredients for breakfast, lunch, and dinner including our favorite brands!
We discuss how to set aside time to plan meals whether you are cooking for yourself and/or for others like family and friends.
You'll learn the research and information behind going gluten & dairy free and how you can decide if this is right for you and your PCOS!
We also answer your questions submitted on our Instagram poll "How can we help you go gluten & dairy free?" as well as read other Cysters advice on going gluten & dairy free and how it helped them with their PCOS!
Call our PCOS Weight Loss Hotline at 1-833-ASK-PCOS (1-833-275-7267). You can leave a question or tell us how we've helped you! We might just play your message on the podcast to inspire other Cysters!
Join us in The Cysterhood, a community of women learning how to manage PCOS & lose weight, Gluten and Dairy Free! (bit.ly/The-Cysterhood-Membership)
PCOS Friendly CBD: 10% OFF code TheCysterhood (bit.ly/CBDpcos)
Ovasitol Packets: 15% OFF prc code 292660 (bit.ly/Ovasitol)